WE TEACH PEOPLE HOW TO GENERATE CLIENTS & BUILD A THRIVING COMMUNITY OF ORGANIC LEADS THROUGH AUTHORITY PROSPECTING ON LINKEDIN
What is POPCON's Authority Accelerator?
Our AUTHORITY ACCELERATOR is a world class coaching experience where you'll discover how to build and position yourself as a Business Influencer on LinkedIn and create a profitable and steady pipeline of leads and sales.
Inside the programme you'll learn our proprietary strategies on how to:
Clarify and position yourself as the Trusted Go-to Expert in your Niche

Launch a fully optimized and Client-facing LinkedIn Profile

Create content that showcase your expertise, influence and credibility

Grow your network filled with potential ideal clients and heavy-hitters in your industry

Convert organic leads into fast sales 

And so much more…
Join Our FREE Group For Business Leaders & Sales Professionals Today!
Our Authority Accelerator programme has helped business leaders and sales professionals build their brand and generate millions in business from their LinkedIn activity.

To succeed, we take a holistic approach and cover 3 core areas:
Personal Growth

We're not about helping you build an impressive image on LinkedIn. We want you to discover your authentic passion and display the most amazing version YOU to the world.
Authentic Branding

Branding from the inside out - the most effortless and powerful personal branding there is. Gain visibility and respect for who you really are and the authentic value you bring to others!
Business Growth

Learn how to create content that attracts and engages your ideal customers, and converts them into fans, leads and customers.
We're not like any other, join our Community!
There are LinkedIn courses that promise you'll 10x your business growth. But for us at POPCON, we really want you to succeed so here's our honest take on growth hacking: it doesn't work if you don't have the right mindset, the right coaching and the right support & community.
We've spent years testing and tweaking our programme to help you succeed fast and we've got a community of people who love and respect what we do. If you would like to be part of this thriving community of business leaders and sales professionals who are game on being SEA's next Business Influencers and impacting the world on a whole other level, join us! Your journey starts here….
Join our FREE Group created for Entrepreneurs Who Wants to Scale Their Business Today.
What Our Graduates Say About Us: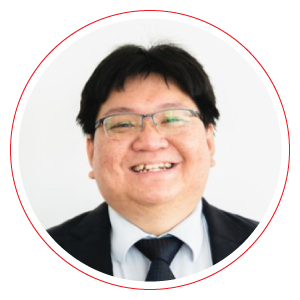 Benjamin Yong Fen Khong
Investment Writer, Copywriter & Content Consultant.
The program got me enough visibility that work started overflowing like a Malaysian drain in the middle of the monsoon season. I even got my money back from the course. Everything was going GREAT until... Can you imagine POPCON managed to get me so much work until I nearly killed myself?
I regret not taking care of myself better, but I can promise you that you won't regret joining the POPCON family.
And I stand by my story, message me on LinkedIn IF YOU DON'T BELIEVE ME.
Vivian Chin Hoi Shin
Licensed Financial Planner
Before enrolling into the course, I was having difficulties coming up with a simple post and unable to think creatively.
The POPCON team inspired me to create so much fresh content that this has positioned me as a credible expert in my industry. My content also helped attract new audiences that I never expected; locally and globally. The exposure of my post has given others the opportunity to engage me as their Financial Planner as well.
This course has significantly changed my brand on this platform and I highly recommend individuals who want to kickstart their journey on LinkedIn to join!
Max Wong
Corporate Solutions Director, Impact Volution Training & Consultancy
I knew the cold calling era was dying and that I should look into brand positioning.

Through POPCON's course, I learnt that not only did my brand positioning mattered, but engagement and consistency was also important. To date, I have managed to close up to RM35,000 of sales via LinkedIn and I have no regret joining as the coaching by POPCON really kept me accountable.
Asha Gill
Life Coach & Hypnotherapist, Speaker.
What you have done is create a set of tools, teach them with such integrity and fun, and harness the power of the tribe to create a support network of friendship, connections, and ass-kickers.

Yours isn't just a course, what you all offer is not just about how to use LI to your best advantage, it also includes a mentorship that grows a deeper understanding of what we have to offer the world and a safe space to create that growth. This is priceless.
Thila Suppiah
HR Advisor, Founder & CEO of People Synergy Asia
After 26 years working in corporate, I was retrenched. Being the conservative person I was, POPCON gave me the guts to take to writing on LINKEDIN; sharing my stories, experiences, expertise & talking about difficult topics - all this has gained me attention on the platform that I was invited to be a speaker for a Malaysian training provider and for a US based organisation on HR Agile and Diversity. I am also invited to contribute for the William Glasser Organisation. In addition, I've also secured business opportunities to coach HR practitioners.

This program has given me back my CONFIDENCE which I momentarily lost, thanks to Amien, Nina and Pauline who are always there to guide & support me. Where I am now compared to 6 months ago is a BIG HUGE metamorphic shift – step by step progress!
Ehsan Tahmaseb
Founder of Big E Creative
POPCON was a game changer for me, especially during the pandemic. I was always curious about LinkedIn but never really had the time / took the effort to explore it. The course really helped me quickly grasp the ins and outs of LinkedIn, best practices, and most importantly the mindset and psyche of the platform and the people on it.

Shortly after joining the course, I made my most viral piece of content ever! with close to 85,000 organic views! I have also managed to secure multiple leads, who all attested their interest in my services and for reaching out to me sparked from my content and presence on LinkedIn.

The POPCON team are very supportive and the connections, relationships, and friendships I've made with fellow participants is invaluable. I highly recommend who ever is reading this to join!
is the largest social media platform where professionals and business decision makers gather to network, stay informed, and seek opportunities! In fact, LinkedIn is a truly unique social media platform because of its strong business focus!
Here are some fast facts:
LinkedIn has over 760 million users,
with more than 260 million monthly active users.
LinkedIn is 277% more effective
at generating leads than Facebook & Twitter.
of B2B leads from social media come from
LinkedIn versus 7% on Facebook.
of companies have acquired B2C customers
through LinkedIn.
Thus, among all other social media platforms out there, LinkedIn is the perfect place to grow your reputation and influence organically, and position yourself as the expert in your field!
We'll teach you how to reach and influence thousands of people who can advance your business and career goals in a matter of months, something that might take you decades (and a lot of time and money) to do in conventional ways.
Ready To Take Action? Join Our FREE Group For Business Leaders & Sales Professionals Today!
Join our FREE Group created for Entrepreneurs Who Wants to Scale Their Business Today.